Frozen Discharge Lines Prevention across Indianapolis, IN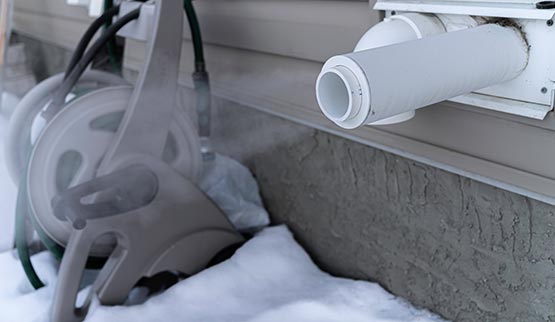 Connecting to your drainage system, the discharge line helps to evacuate the excess water away from your home and protect the foundation and structure of the building. But the line can get frozen quickly during cold winter days and create havoc. This might cause basement flooding, damaged sump pumps, and the foundation might lose its integrity over time. Therefore, taking prevention as early as possible is a must. Americrawl is here to provide above-grade solutions for preventing the discharge line from freezing so that the water level doesn't increase and make a mess.
Living near Beech Grove, Speedway, Lawrence, and other surroundings in Indiana? You can avail the services we are offering this winter. To get our services, just make a call at the following number 463-218-6767. You can also press the link here and get our contact information online.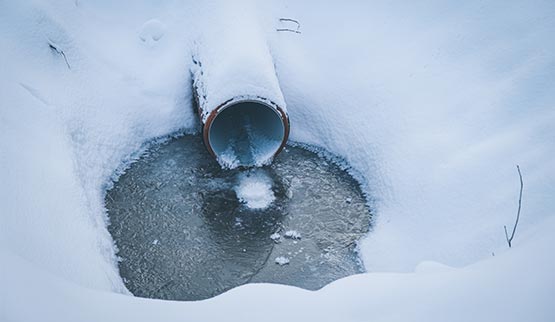 Prevent Frozen Discharge Lines before It's Too Late!
There are a few tips in order to prevent the discharge lines from being frozen. Following them may lessen the chance of such occurrences during the cold season. Out of all, the best one is the installation of insulation. You can either install the discharge line much deeper into the ground because it will save the line from frigid weather.
Prevention is a tricky process that you cannot do yourself. To do such a tough job, a professional's assistance is indeed necessary. Americrawl is giving you the helping hand in this situation.
Get Unfreezing Solutions to Your Frozen Appliances with Americrawl
Our company is founded in 1993, a locally well-known company all over the state of Central Indiana. We have trained technicians who have vast knowledge to repair and upgrade your house components. Our installation process is much effective and has a Lifetime Transferrable Warranty.
We have a great range of services like Basement Waterproofing, Crawl Space Repair, Sump Pump Installation and more. To hire us, just call at 463-218-6767. And to gather more knowledge about us, click on the link here.