Frozen Discharge Line Repair in Indianapolis, IN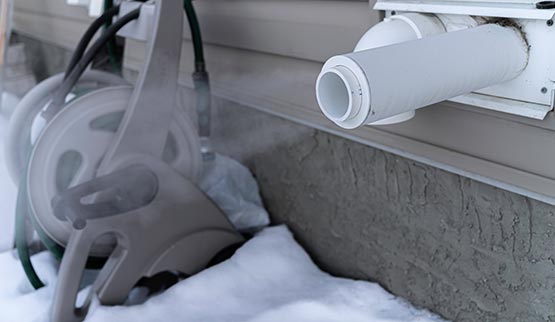 Discharge lines help evacuate excess water from sump pumps, as well as connect your HVAC compressor to the condenser. These lines can freeze or become iced over and inoperable, unable to protect your home and foundation. Without them, basement or other flooding, sump pump damage or water damage can occur.
Americrawl provides superior solutions for frozen discharge line repair, replacement or prevention. Keep that excess water cycling with discharge lines that are in working order. Americrawl should be your first and last call for best result and total satisfaction.
We assist customers in Beech Grove, Speedway, Lawrence, and throughout our Indianapolis service area. Call us today at 463-218-6767 or contact us online to learn more and arrange a consultation.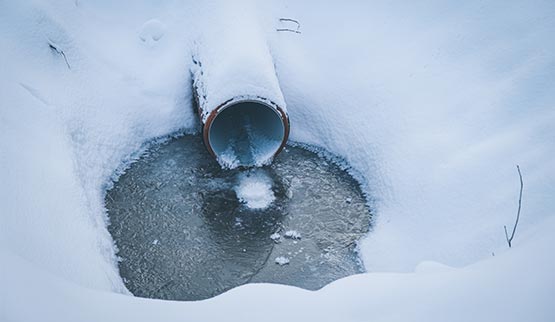 Americrawl Repairs & Prevents Frozen Discharge Lines in Bloomington, IN
The professionals at Americrawl are highly skilled and motivated to solve your frozen discharge line issues and give you peace of mind. We'll keep sump pumps and HVAC systems from working too hard and breaking down in the case of frozen lines or needed maintenance. Let us:
Install insulation: Give your discharge lines added protection in frigid winter weather.
Bury line deeper: We can reinstall or bury discharge lines deeper underground for further protection from elements.
Winterize: As those harsh winters approach, Americrawl is ready to inspect and make sure your discharge lines are winter-ready.
Choose Americrawl For Frozen Dishcharge Lines in Danville, IN
Americrawl has your reliable, advanced frozen discharge line repair solutions. We'll solve any drainage or plumbing issue and help you detect the source of standing basement or otherwater and eliminate it. We're dedicated to best results and your complete satisfaction, and have served Central Indiana since 1993. Call us at 463-218-6767 or contact us online for professional frozen discharge line repair and cleanup, as well as basement waterproofing, crawl space repair, foundation repair, sump pump installation and more.