Sump Pump Repair in Indianapolis, IN
Keeping your basement safe from water damage and flooding is crucial, and a sump pump can be a valuable tool in achieving this goal. However, it's essential to maintain the pump's correct operation to ensure its effectiveness. If you encounter any problems, it's best to seek the help of an experienced professional right away to guarantee the job is done correctly. These services specialize in diagnosing and repairing sump pump issues, ensuring that your pump functions perfectly and your home remains safeguarded from flooding.
Americrawl is a trusted name for sump pump repair and other significant services like basement waterproofing, moisture control, foundation repair, etc. We have 3 decades of professional experience in this field and have served many clients with great success stories across Lawrence, Bloomington, Greenwood, Carmel, and other service areas. Our team is fully equipped to provide top-notch service, and we're just a phone call away.
Dial 463-218-6767 and talk to us directly. You can also contact us online by clicking here.
When to Call for Expert Support?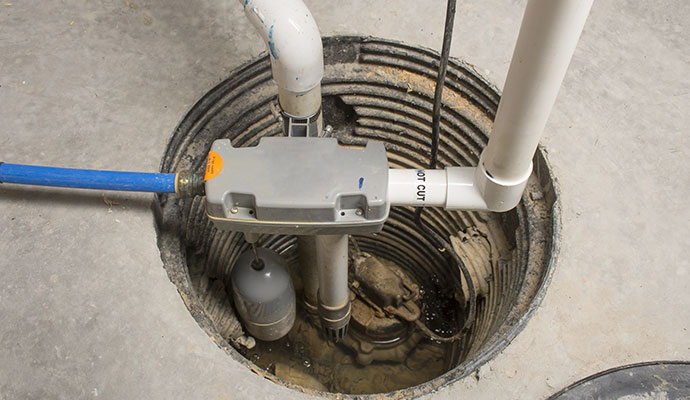 Certain signs indicate that the sump pump is not in a good state and needs the intervention of professionals. Contact a nearby service provider once you notice-
The sump pump doesn't turn on even when there's water in the sump pit
Clogging in the sump pump or drainage failure
Unusual, loud, or accessive noise coming from it
Frequently turning on and off
The sump pump is running, but no water is being discharged
Rust or corrosion
water accumulating around the sump pit
Foul odor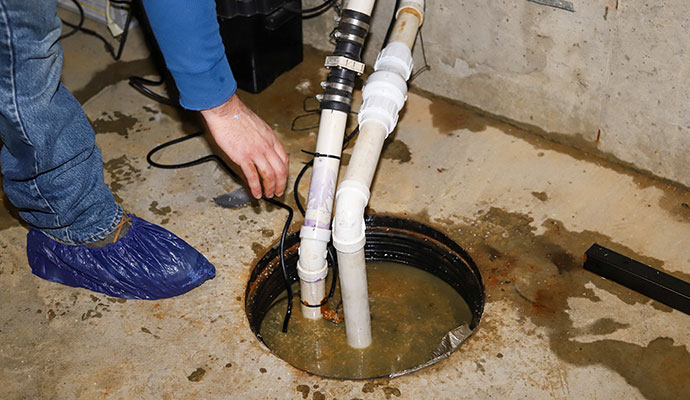 Why Americrawl?
Americrawl is run and operated by family and is well-versed in all matters related to sump pumps. They have skilled technicians who are efficient and experienced, ensuring that you receive the best possible service experience.
We remain steadfast in our commitment to you and our 60-year history. Our Lifetime Transferable Warranty demonstrates our confidence in delivering superior and sustainable service.
Click Here to Contact Us Online
Rely on Us in Repairing Your Sump Pump
Don't let the upcoming rainy season cause you unnecessary worry. If the sump pump below your home needs repairing, taking action now is essential. Call us at 463-218-6767 today, and Our team of expert technicians will take care of everything to ensure the safety of your home. Click here to send a service request online.