Encapsulation Materials for Crawl Space in Central Indiana
Crawl space encapsulation is a project that will benefit your entire house as well as be a long-term investment. You want to make sure you get the choice of material right and hire a professional service that can provide you with the best encapsulation materials for the crawl space. At Americrawl, you will get licensed technicians that provide top-quality encapsulation materials to homeowners and business owners.
We are a family-owned and operated company that provides superior services for basement waterproofing, crawl space repair, and foundation repair at your home or business in Indianapolis, Lafayette, Bloomington, and other cities throughout our service area in Central Indiana & Northern Indiana. We also offer a free crawl space encapsulation inspection before using the materials, along with free estimates. To schedule, an appointment with us, call at 463-218-6767 or click here for more information.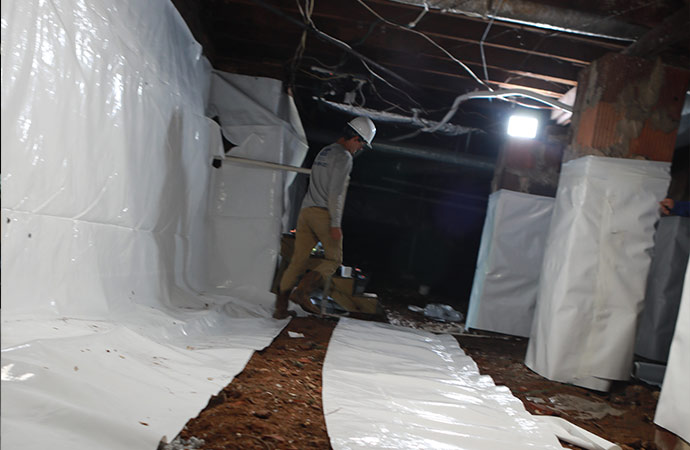 Benefits of the Right Materials for Crawl Space Encapsulation
If your crawl space is encapsulated with the proper material, it will definitely provide you with a lot of benefits. Such as:
Healthy air quality
Eliminates bad odors
Lowers heating costs
Decreases mold growth
Controls pest problems
Easily add radiant heating
Reduces humidity issues
Excellent for extra storage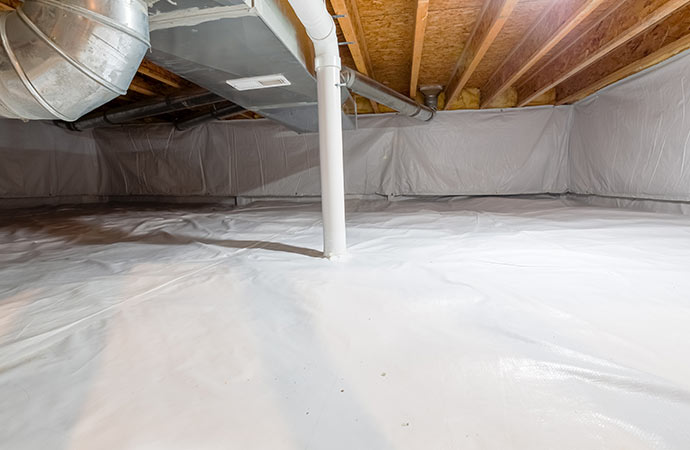 What Are the Best Materials for Crawl Space Encapsulation?
When it comes to encapsulating a crawl space, there are a variety of different materials that can be used. These are the common materials that are used for crawl space encapsulation:
Durable Plastic: One of the greatest materials for crawl space encapsulation is heavy-duty polyethylene since it is strong and airtight. Also, it will stop water from getting into the area, which can contribute to the growth of mold and mildew.
Concrete: Concrete is extremely resistant, it will endure erosion for many years to come. Also, because it is waterproof, it will preserve your crawl space and keep it free of mold and mildew.
Insulation: For a home to be both pleasant and energy-efficient, proper insulation is crucial. Moreover, crawl space dampness and mold development can be avoided with proper insulation.
Click Here to Contact Us Online