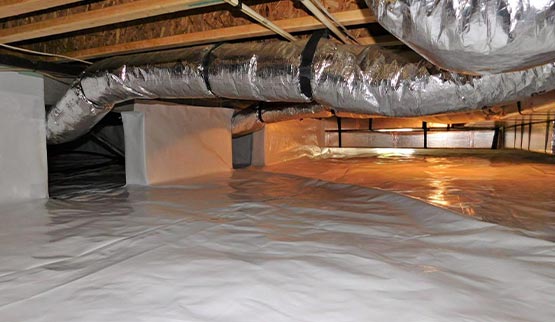 Crawl Space Waterproofing in Indianapolis & Central Indiana
If you have unwanted standing water, excessive dampness or humidity in your home or business crawl space, there's an obvious solution. Crawl space waterproofing is all but necessary to dehumidify these areas, as well as prevent mold growth, minimize structural damage, ward off pests, deodorize, and improve air quality.
Americrawl is your skilled, effective solution for crawl space waterproofing and keeping moisture at bay. We have the equipment and expertise for professional crawl space waterproofing that delivers the best results and total customer satisfaction.
We assist customers in Beech Grove, Speedway, Lawrence, Carmel, Westfield, Noblesville, and throughout our Indianapolis service area. Call us today at 463-218-6767 or contact us online to learn more and arrange a consultation.
Waterproofing Vs. Encapsulation | Call Americrawl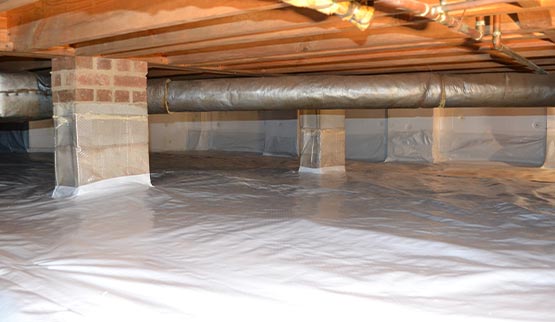 More often, crawl space encapsulation won't be performed if some degree of crawl space waterproofing is necessary. Encapsulation involves sealing any crawlspace ventilation or openings from any water or moisture intrusion, ultimately with heavy-duty plastic sheeting and a dehumidifier. Crawl space waterproofing should occur beforehand, with standing water routed to a sump pump, drying and dehumidification to follow.
Dark, damp crawl spaces encourage mold growth, pest and rodent infestations. Air quality above these areas can suffer, and waterproofing might be your first option. Crawl space damage can spread, with foundations, floors, wood and other surfaces becoming vulnerable. Americrawl has reliable, efficient crawl space waterproofing and encapsulation solutions when these areas become too dank, damp and in need of professional assistance.
Americrawl Provides Best Crawl Space Waterproofing in Bloomington, IN
Americrawl has been Indiana's crawl space waterproofing leader since 1993. We assist customers with superior solutions for leaky crawl spaces, crawl space sump pumps, dehumidifiers, and more. Call us at 463-218-6767 or contact us online to learn more and arrange a consultation. Choose Americrawl, and you also choose:
Licensed and insured
Hands-on experience
Trained technicians
Quality solutions
Free estimates
Lifetime warranties
Flexible payment methods