French Drains Services in Indianapolis & Carmel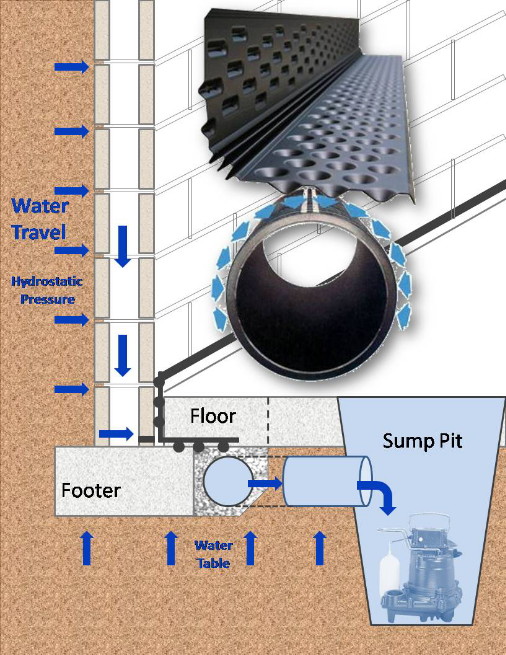 Another challenge for subfloor systems is to set up the system to accept water from the walls without leaving a large unsightly gap at the edge of the floor which can collect dirt and debris - another potential for clogging the drain.
Americrawl uses the AkwaGard ® Basement System designed to meet these challenges and keep your basement dry permanently. The AkwaGard ® Style Basement Drainage System has been proven by university studies to be the "most effective" interior drainage system available. Outperforming both the "baseboard" drainage system and the "top of the footer" drainage system, the AkwaGard ® drainage system will move more water faster than any other interior system available.
Studies Cite The AkwaGard ® System from Americrawl as "Most Effective" French Drain in Indiana
Americrawl installs a state-of-the-art French drain (aka drain tile) system called AkwaGard® – The most effective system available today.
What makes AkwaGard® much more effective than a basic French drain or drain tile system is its design. AkwaGard® is specially engineered to sit beside the basement footing, keeping it up out of the dirt and mud (the Mud Zone) and making it highly resistant to clogging. A special "L" flange also makes a clean edge at the basement wall and prevents dirt and debris from falling into the system. The AkwaGard® Basement System will route all water infiltration to a lift station, or basement sump pump. Americrawl will help you choose the right sump pump system for your home.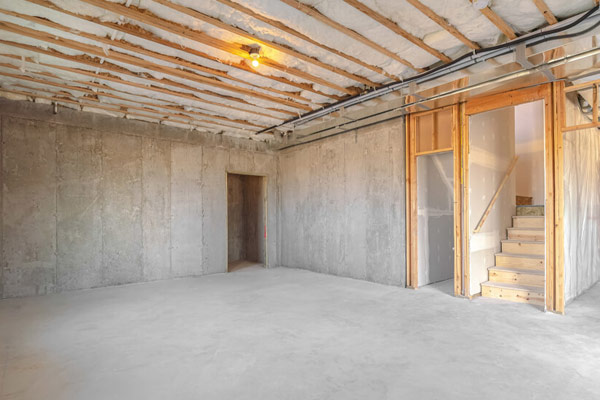 History of French Drains in the Ohio Valley
Drain tile and French drain first started to be used in basement waterproofing projects in the 1920s. Originally designed with clay tile, French drains and drain tile piping were designed by Henry French. Given the time, this was an excellent solution. Today, this drainage system lives on, however, since the 1990s, a more effective alternative has been developed – the AkwaGard ® drainage system.
Older French drain systems were usually designed with clay tile sections laying end to end allowing water entry at the seams. This eventually lead to clogging with soil and tree roots. All over Indiana and surrounding states, Americrawl has pulled out several clogged, French drain and drain tile waterproofing systems.
Trust Americrawl for French Drain Installation
Let Americrawl install a basement system that will solve your wet basement problem once and for all - and we supply a written, transferable lifetime warranty on our waterproofing system.
For a free inspection and estimate on the state-of-the-art AkwaGard® French drain or drain tile system in Indiana or surrounding states, call 1-888-882-7295 or use our contact us page to send a message.