Basement Waterproofing, Crawl Space & Foundation Repair in Carmel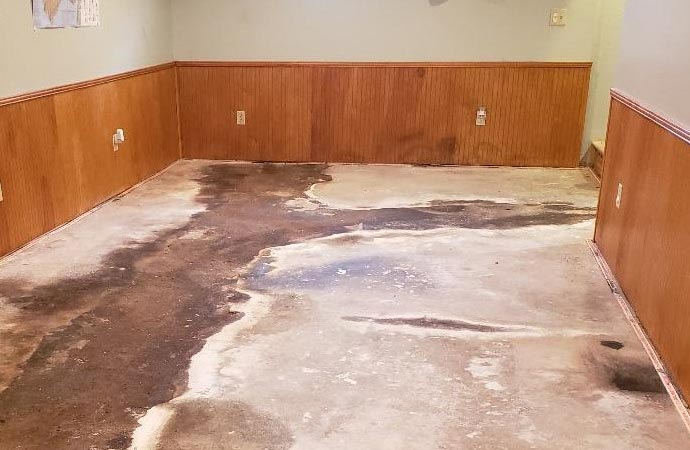 Americrawl is a licensed & bonded contractor that handles basement waterproofing, crawl space repair, foundation repair, and other water-control issues for customers in Carmel and throughout our service area in Indiana. We provide free inspections and estimates to homeowners and business owners with leaky basements, damp & moldy crawl spaces, sinking foundations, or bowing basement walls.
Some of the most popular services we provide for customers in Carmel include:
Before starting any task, our IICRC-certified craftsmen will provide you with a free written estimate and free inspection to ensure the fastest completion date possible. Once our crews have completed the job, you will receive a transferable lifetime warranty for our basement waterproofing systems.
Finding a responsible and trustworthy contractor is challenging, but you'll find that Americrawl adheres to the time-honored guidelines of respect, integrity, and responsibility. Our technicians show up on time for appointments, perform the work that we are contracted to complete, and stand behind our company warranty 100 % of the time.
Services Offered by Americrawl in Carmel
At Americrawl, our wide array of services for residential & commercial customers in Carmel and its surrounding communities includes: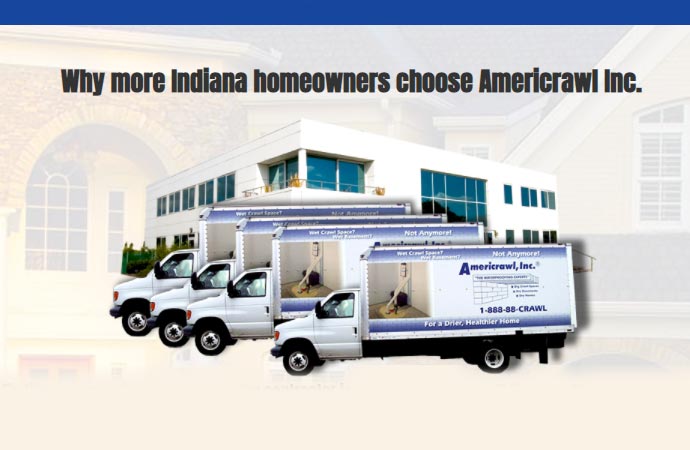 Benefits of Choosing Americrawl in Carmel
Savings of Up to 50% Over Other Methods Used by Competitors
Both Concrete & Dirt Crawl Space Services are Provided
Both Finished & Unfinished Basements can be Waterproofed
We Provide a Transferrable Lifetime Warranty for our Basement Waterproofing Systems
Settling Foundation Repairs Performed with Foundation Piers & Wall Anchors
Free Written Estimates & Inspections are Provided
Fast Turnaround Time on Installations
Trust Us to Fix Your Basement, Crawl Space, or Foundation in Carmel
When you need to dry a wet basement, encapsulate a crawl space, or raise a sinking foundation in Carmel and throughout Indiana, the company to contact is Americrawl. For years, we have set the industry standard for basement waterproofing services and much more for our residential and commercial customers within our service area, including a transferable lifetime warranty on our top-notch basement waterproofing systems. To learn more, dial 463-218-6767 or click here to make a service appointment today!
Completed Jobs from Carmel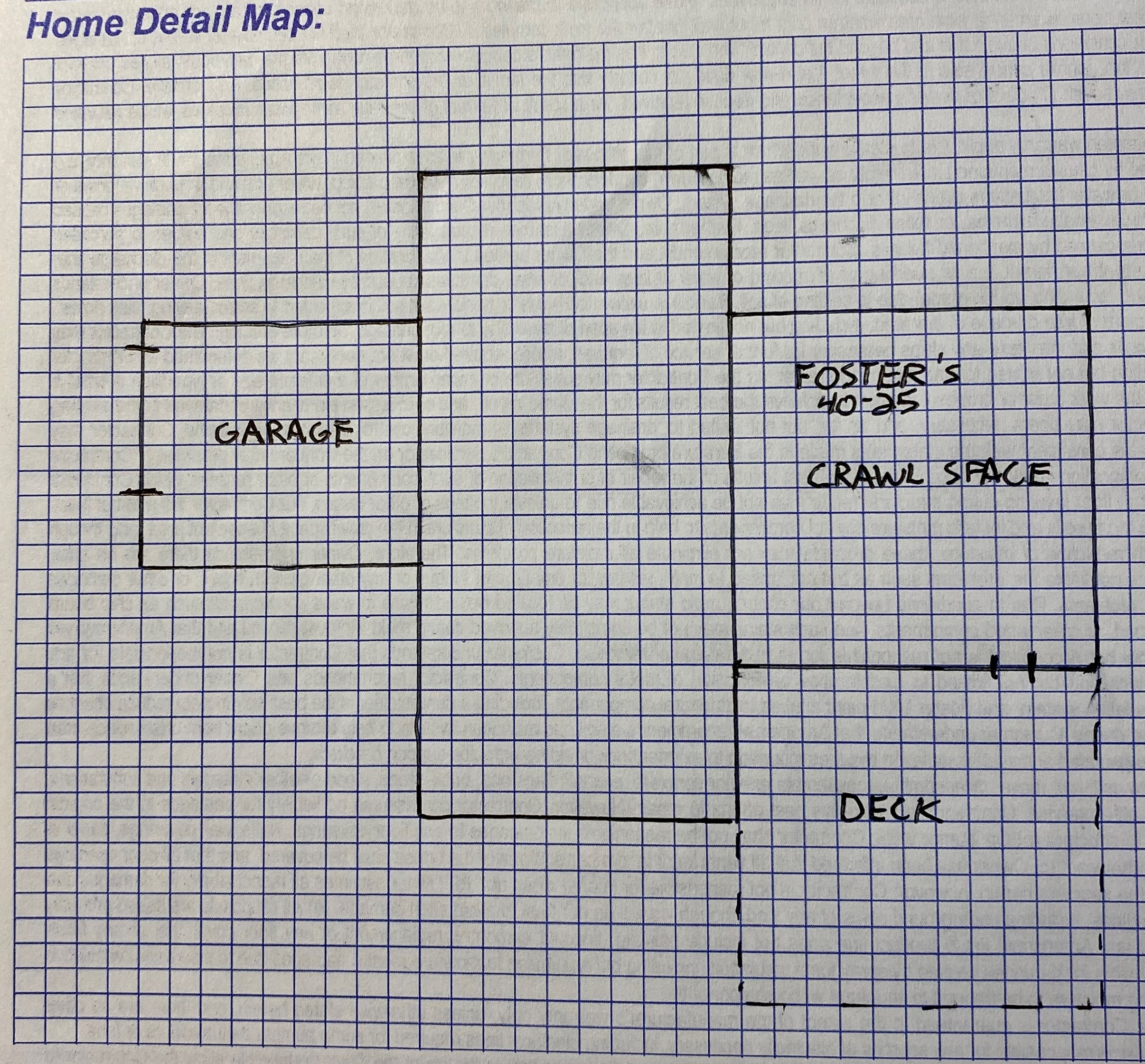 Patrick J
January 4, 2022
Americrawl found this customers home to be suffering from foundation failure. When foundation sinking, or foundation settlement occurs, it's usually due to unstable soils below the foundation. A sinking foundation or settling foundation can cause unlevel floors, sagging floors, sticking doors, sticking windows, cracks in bricks, foundation cracks, wall cracks, drywall cracks, exterior cracks in bricks, gaps around windows or gaps around doors or other signs. The best way to prevent or stabilize foundation settlement is to underpin the foundation. Foundation underpinning consists of driving a pier directly below the foundation to a stable stratus in the earth. This will allow the foundation to now rest on the foundation pier, which is resting on stable stratus. Americrawl uses the DynaPier Foundation Pier System. This pier system is placed concentrically below the home's foundation, which is considered the safest and most secure place for a pier to be placed. Many foundation contractors and basement remodelers will install piers that attach to the side of the foundation, this type of pier, in many cases, will cause the foundation to tilt over time, producing more foundation problems. For "foundation repair near Carmel Indiana" contact Americrawl, a foundation repair contractor.