Sump Pump Maintenance in Indianapolis, IN
A sump pump is a device that helps prevent water from flooding your basement or lower areas of your home by pumping out excess water that collects in a sump pit. Regular maintenance is essential for homeowners to ensure that their sump pump functions appropriately when needed. Routine checkups and upkeep are necessary to avoid any issues during the rainy season and to lead a stress-free life.
If you want your water removal machine to run smoothly without rust or corrosion, it's essential to get regular maintenance for your sump pump. We recommend contacting a trusted expert in your area as soon as possible. It's worth noting that Americrawl is a well-known name in many major cities throughout Indiana, including Bloomington, Lawrence, Greenwood, Carmel, and other service areas.
Dial 463-218-6767 today, and our service team will be at your disposal. To contact us online, click here.
Sump Pump Maintenance by Americrawl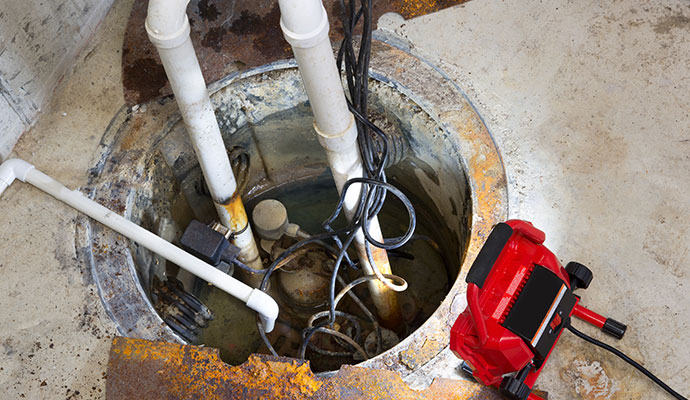 Various aspects need to be inspected to ensure proper upkeep of the sump pump and address any potential issues. These are-
Ensure the pump starts, water discharges, and the pump stops appropriately.
Checking for grit, gravel, soil, dirt, or debris in the sump pit.
Inspect the discharge pipe that carries water away from the pump.
Make sure the valve is in good condition and working correctly.
Ensure that the sump pump is accurately connected to a power source.
Checking for sump pump lubrication.
Assessing whether there is a battery backup system installed and functioning correctly.
Our highly trained technicians, with over 30 years of experience, check every detail and perform maintenance tasks efficiently. You can trust our family-owned and operated company to prioritize your satisfaction by striving for 100% customer satisfaction.
Call Us and Get Professional Sump Pump Maintenance
To ensure the safety and integrity of your home, it's crucial to have a fully functional sump pump. It's essential to promptly address mold infestation and other issues to prevent water damage, flooding, and structural damage in your basement or other areas. Call us today at 463-218-6767 or click here to enjoy our quick, quality service. There are no fees for inspection and estimation of our services. Check out our other services: moisture control, basement waterproofing, foundation repair, commercial services, etc.