Crawl Space Conversions all over Central Indiana
Converting your crawl space is not a DIY but a major and pretty critical project if you want to try renovating your home. Typically a crawl space is like a mini basement. Just like the basement is convertible, you can also make an efficient living space out of the crawl space of your property. Most of these transformation projects are quite costly and complicated. However, Americrawl is here to support you in this project by doing all the hard work themselves so that you can relax and enjoy your home modification. Our company has trained technicians who are experts in using standard, state-of-art labor materials and making the big tasks much easier only for you.
Our services are accessible from the following areas of Clermont, Plainfield, Avon, and other surroundings in Indianapolis. To schedule our appointment, call us straight at 463-218-6767 or visit the link here for online form submission.
What are The Benefits of Converting Your Crawl Space?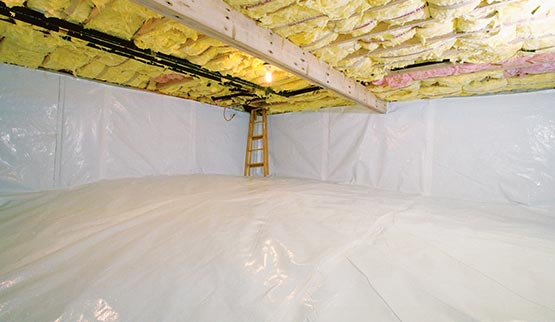 Usually, a crawl space is quite small structurally. Lack of insulation, proper ventilation, condensation, temperature imbalance, and other difficulties can be seen in the zone. Besides all these, making a living space out of it can be one hell of a task. Americrawl goes through a detailed excavation and reshapes your crawl space. Let's dig into the benefits after the conversions.
Cost-efficient
Cut off your energy bills
Adds an extra storage or living space
Keep your property protected from severe damages
Expand your home value as well as the resale value
Remodel Your Crawl Space with Americrawl in Central Indiana
Our company is licensed and locally owned since 1993, offering you the best possible solutions for you to enjoy a comfortable living space. We believe in absolute integrity, quality efficiency, and 100% customer satisfaction. Apart from the conversions, we have a bunch of crawl space repair services as such encapsulation, ventilation, vapor barrier, and more.
You can always reach us at 463-218-6767 or try visiting the link to book our appointments online. Our response team will get back to you as soon as possible.