Waterproofing Your Basement around Beech Grove
Waterproofing your basement is a unique way to guard against water damage. Applying sealant, and installing drains and sump pumps are the steps included in the procedure. However, because most homeowners are unaware of the potential benefits, so they frequently ignore the facts. By waterproofing, you can prevent serious harm to your property's basement. Americrawl brings you a complete solution for any services related to basement waterproofing. We are here to support you through each stage to make the struggle much easier.
You have a huge advantage if you reside in Beech Grove, Indiana because we serve these and the neighboring areas. To learn more about our services, all you have to do is call us at 463-218-6767 or click on the link provided here.
How Professional Basement Waterproofing Protects Your Home?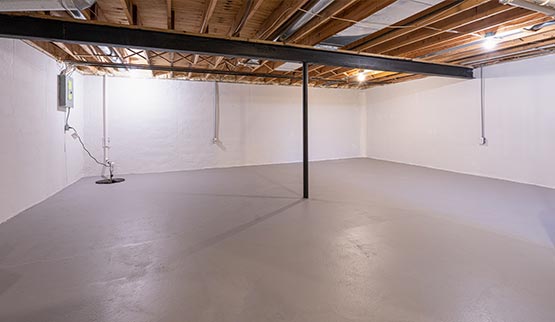 Waterproofing your basement brings in thousands of benefits. All the advantages point out the maximum protection of your building foundation. As a result, you won't risk any structural damage. In order to make your basement water resistant, the professionals follow a thorough procedure. The benefits of professional waterproofing include,
Preventing pests
Increases property value
Saves money on energy costs
Minimum repair costs required
Keep your property safe and secure
Avoid floods and other water damage
Reduce the spread of mold and its occurrence
Keep Your Basement Safe to Secure Your Property | Americrawl
Our business adheres to the better home-better life philosophy. You can get free written estimates and inspections, as well as quick installation, from our locally owned and licensed company. We have been providing service to Beech Grove and the near areas of Indiana since 1993. All of our specialists have extensive training and work experience in this field. For the finest service to you, we employ cutting-edge technology. We provide other services for basement waterproofing as well - Leak & Crack Repair, Basement Windows Installation, Basement Flooring, and many more.
Call us at 463-218-6767 to set up an appointment for our services. You can reach us online by clicking this link.