Foundation Repair & Basement Waterproofing in Auburn
Poor soil, shifting weather, flood damage, and moisture in the soil around your home can all weaken its foundation and pose serious problems. Expert foundation repair is essential if your foundation is sagging, sinking, or fracturing.
Waterproofing the basement is important for avoiding flooding. If you waterproof your basement, water won't be able to get in and damage your home's fixtures, boards, and walls.
If you need any of these services, the professionals at Americrawls can help. We can restore your home's foundation within your financial constraints while also fixing any leaks in your basement and making it watertight. Auburn residents who need our assistance can reach us at 463-218-6767 or contact us online.
Services Offered by Americrawl in Auburn
At Americrawl, our wide array of services for residential & commercial customers in Auburn and its surrounding communities includes: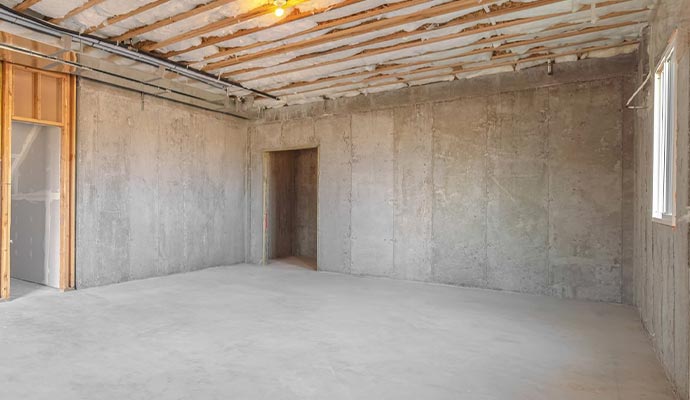 Why Do I Need Basement Waterproofing and Foundation Repair Services?
If you are considering waterproofing your basement, let the experts at Americrawl handle the task for you. The following are some of the benefits you will receive by working with us:
Quality: High-quality work is also crucial. Your basement waterproofing may not last very long if it is of low quality.
Experience: In certain fields, experience is quite important. Our staff members have years of practical expertise. You may thus completely rely on our service.
Cost-efficient: Our experts will do your task correctly and guarantee longevity. But if you try to do it without the right knowledge, you could do a lot of damage.
Safety: Both waterproofing a basement and foundation repair involve dangers. One shouldn't attempt to perform it themselves if they don't have the requisite knowledge.