Basement Waterproofing & Crawl Space Services in Columbus
A damp and leaky basement or crawl space can lead to a host of problems for homeowners and businesses in Columbus, Indiana. Mold growth, structural damage, and water damage to personal belongings are just a few of the issues that can arise. Thankfully, Americrawl is a family-owned and operated company that has been serving Columbus since 1993.
We specialize in basement waterproofing and crawl space services, offering free estimates and savings of up to 50% over other methods. With our expertise and commitment to customer satisfaction, Americrawl can help solve any basement or crawl space problem with our reliable and cost-effective services.
We offer a transferable lifetime warranty for basement waterproofing systems. Still, have questions? Call 463-218-6767 to know further information about our superior services.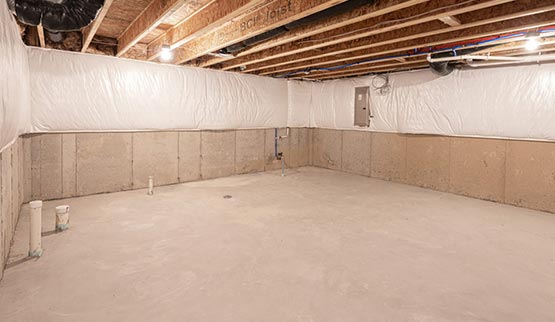 Importance of Basement Waterproofing
Basement waterproofing is essential for protecting your home against water damage and moisture-related problems. Here are some reasons why basement waterproofing is important:
Prevents water damage
Protects your health
Increases home value
Provides additional living space
Why Need Crawl Space Services?
Crawl space services can provide several benefits to homeowners. Here are some of them:
Improved indoor air quality
Energy savings
Prevent structural damage
Pest control
Enhanced home value
Services Offered by Americrawl in Columbus
At Americrawl, our wide array of services for residential & commercial customers in Columbus and its surrounding communities includes:
Schedule Your Free Estimation Right Away!
If you're a resident in Columbus, Indiana, and you're experiencing foundation issues, a damp basement, or crawl space problems, Americrawl is the best solution you've been looking for. Whether it's about basement waterproofing or repairing crawl space, you can blindly count on us. Before things get severe, call us at 463-218-6767 or contact us online. We will fix your issues effectively more than ever.