Crawl Space Encapsulation Cost in Indianapolis & Central Indiana
Crawl space encapsulation is the process of putting a vapor barrier around a home's crawl space to restrict moisture and outside air from getting in. This process can improve the home's air quality and energy efficiency and help prevent mold and mildew growth. However, many homeowners may have questions about encapsulation costs. The certified technicians of Americrawl always offer you the best crawl space encapsulation services at the best prices.
We are a licensed and skilled service provider for crawl space encapsulation and offer the service at a reasonable price. But there are some significant reasons that are important to fix the cost. If you need our services in Indianapolis, Lafayette, Bloomington, and other cities throughout our service area, call us at 463-218-6767 or click here to schedule an appointment.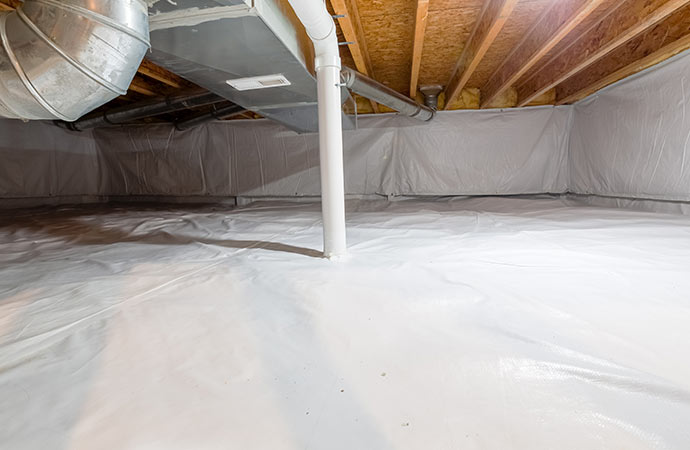 Cost of Crawl Space Encapsulation: Determining Factors
Size of the crawl space: The size of the crawl space in cubic feet will tell you how much it will cost to encapsulate a basic crawl space. A more complete enclosure will cost more.
Condition of The Crawl Space: The cost will vary depending on the extent of the damage or repairs in the crawl space. The price of encapsulation may increase if structural repairs or water damage restoration are required before the process can begin.
Type of encapsulation material: The price will also change depending on the encapsulation material used. Dehumidifiers, insulation, and vapor barriers are all examples of expensive materials.
Accessibility of the crawl space: The crawl space's accessibility may also play a role in the final price. Accessibility issues might drive up costs because the technicians need to use more expensive machinery or more people to do the job.
Contact Us for The Best Crawl Space Encapsulation Service
The price factors mentioned above may vary with the present condition of your basement. However, this article can help you get an idea about crawl space encapsulation costs. If you want encapsulation for your crawl space, the professionals at Americrawl will provide the most affordable solutions. Give us a call at 463-218-6767 to know more.