Crawl Space Door Installation in Indianapolis & Fort Wayne, IN
We all have crawl spaces in our houses, and installing an access door is imperative to maintain proper safety when entering and exiting the crawl space. A crawl space door will allow you to respond quickly to maintenance needs and emergencies such as burst pipes or bug infestations.
When installing crawl space access doors, Americrawl is the company you can rely on. Our highly trained professionals are committed to providing exceptional service that meets and exceeds our client's expectations throughout Indianapolis, Noblesville, Lafayette, Bloomington, and other cities throughout our service area in Central Indiana; whenever you need crawl space services, as well as crawl space repair, foundation repair, sump pump installation, and other moisture control, dial 463-218-6767 or contact us online to make an appointment.
Types of Crawl Space Doors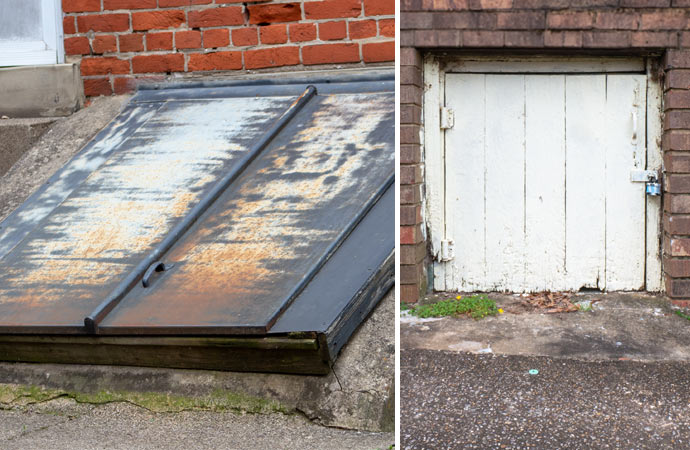 Hinged Doors: These doors are of the classic type, hinged on one side, and swing open. They are commonly constructed from wood, metal, or plastic and serve as a secure entryway to the crawl space. Hinged doors have a handle or latch for effortless opening and closing.
Sliding Doors: Crawl space doors that slide on a track system provide a practical solution for limited spaces. They operate by sliding horizontally to open and close, making them an excellent alternative to swinging doors.
Access Panels: Access panels are primary openings in either the wall or the floor of a crawl space and can be covered with a removable panel. They are typically utilized for smaller crawl spaces or areas that do not have full-sized doors.
Crawl Space Well Doors: These doors are created to cover a window well in a crawl space, allowing access to the window and the area beneath. Typically, they are constructed from sturdy materials such as metal or plastic.
Crawl Space Hatch Doors: These small doors cover crawl space openings in the ceiling or walls, providing a simple and convenient way to access the crawl space.
Crawl Space Flood Vent Doors: These doors have been created specifically to adhere to building code regulations for regions susceptible to flooding. They are equipped with both ventilation and flood defense capabilities.
Contact Us for Crawl Space Door Installation Service
If you require the installation of a crawl space door for your property, contact Americrawl at 463-218-6767 or click here. Please schedule an appointment today with one of our crawl space experts and receive a free estimate!