Garage Crawl Space Access in Indianapolis and Central Indiana
Crawl spaces play a crucial role in a building's infrastructure as they provide access to utilities, pipes, and sometimes ventilation systems. Although they are not meant for regular human use, they are indispensable. That's why some homeowners choose to have crawl space access from their garage, which facilitates the maintenance of the wiring and ductwork systems installed within crawl spaces.
Americrawl is a licensed contractor with a reliable team of crawl space experts since 1993. We offer concrete and dirt crawl space solutions and basement waterproofing, crawl space repair, and foundation repair services throughout Indianapolis, Carmel, Fisher, Noblesville, and other cities throughout our service area in Central Indiana. To learn more, dial 463-218-6767 or click here to schedule an appointment with a service technician today!
Advantages of Garage Crawl Space Access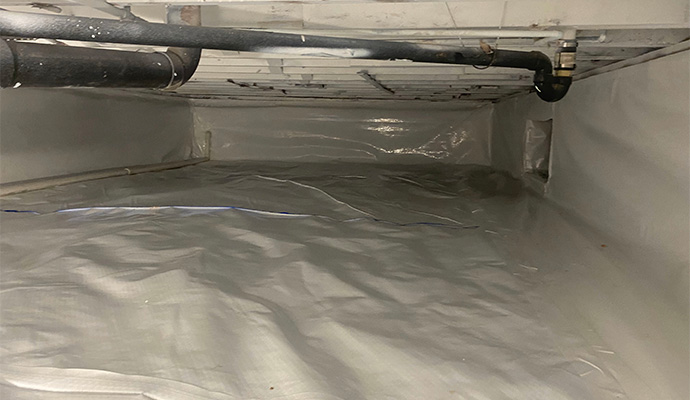 Easy access to utilities: Garage crawl space allows for easier maintenance and repair of utility connections like plumbing, electrical panels, and HVAC systems without disrupting the main garage area.
Enhanced ventilation: Ventilating your garage with crawl spaces can decrease moisture, mold, and mildew. Helpful for laundry or workshop projects.
Pest control and inspection: Access to the crawl space allows for regular pest inspections and control measures. Detecting and addressing pest issues early can prevent damage to the garage structure and its contents.
Versatile use: A crawl space can be transformed into a small workshop area, a wine cellar, or even a hidden storage room for valuable items, adding functionality to the garage.
Contact Us for Garage Crawl Space Access Service
If you ever need assistance from Americrawl, feel free to call us at any time at 463-218-6767 or click here to schedule an appointment to gain more insight into our services. Additionally, we also offer free inspections and estimates for our customers.