Moisture Control Throughout Indianapolis & Central Indiana
Controlling moisture is essential; otherwise, your home or office would be damaged by excessive humidity that can lead to structural damages, mold growth, dry rot, and other unwanted issues for your property in Indianapolis, Carmel, Fisher, Noblesville, Lafayette, Bloomington, and other cities throughout our service area in Central Indiana. 
Fortunately, the proven professionals at Americrawl provide elite moisture control services and understand that the best way to control moisture is by installing a vapor barrier. A vapor barrier is used to keep moisture from entering through walls, ceilings, and floors. The vapor barrier is commonly available as a plastic or foil sheet, and when installed, it offers an additional layer of protection. At Americrawl our wide array of moisture control services includes basement waterproofing, crawl space repair, foundation repair, sump pump installation, and more. To learn more about our products and services designed to control excess moisture at your property, give us a call at 463-218-6767 or click here to set up an appointment today with one of our moisture control experts! 
Moisture Control Through a Vapor Barrier by Americrawl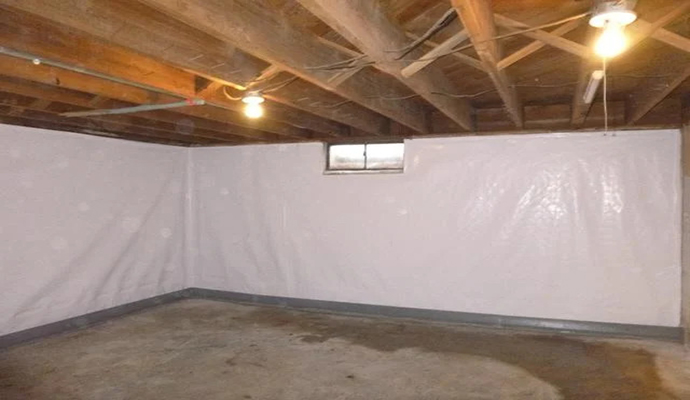 The vapor barrier is the barrier that separates your house from the elements, and it's one of many ways you can save energy by lowering your utility bills on a year-round basis to create an energy-efficient home or office.
Allowing humidity into your property opens the door for mold growth, termites, fungus, and more. The vapor barrier's purpose is to extend the life of your basement or crawlspace by lowering the temperature and minimizing humidity intrusion.
Suppose you ever notice that the heat can't reach specific areas of your home in the winter or that some areas of your home can't become cooler in the summer. In that case, it's time to consider installing a vapor barrier seriously. When you pick a high-quality, long-lasting vapor barrier for your walls, it will guide water away from studs, sheetrock, and paneling and into drainage systems.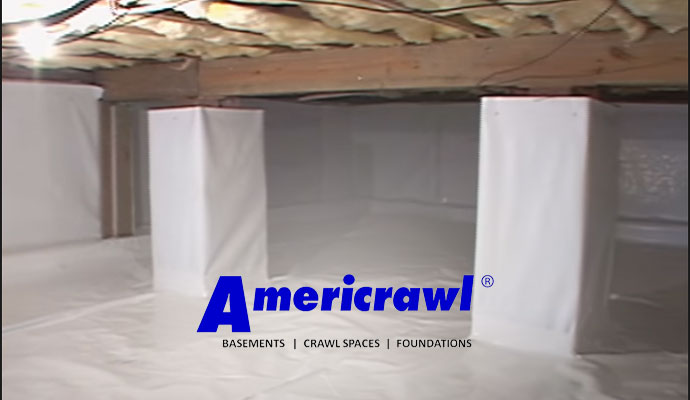 Reasons to Choose Americrawl
Here are a few reasons to choose us at Americrawl:
Unsurpassed knowledge
Experience
Customer-driven
Quality conscious
Service-oriented
Meticulous work
Moral integrity
Free estimates
Warranties
Legally straight & fully insured
Flexible payments
Community-minded
Contact Americrawl for Moisture Control Services in Indianapolis
Moisture control through the vapor barrier can get you out of any unpleasant situation. So do not waste time in making your home more comfortable and energy-efficient. Our company also provides many other services like dry rot prevention, dehumidifiers, mold removal, and more! Call us at 463-218-6767 for free estimates and to know more about us, or simply click here to set up an appointment today with one of our moisture control experts at your property in Carmel, Fisher, Noblesville, Bloomington, Indianapolis, Lafayette, and other cities throughout our service area in Central Indiana.