Crawl Space Insulation Service throughout Indianapolis
Keeping your crawl space insulated may bring in a lot of benefits. Once the insulation is done properly, it shall prevent the crawl space from getting excess moisture or temperature imbalance. Without the insulation process, molds and mildew might grow and may destroy your property foundation gradually but surely. If the damage is done, the restoration cost of your property can be sky-scraping. Thus, it is important to insulate the crawl space in the correct way. Americrawl is a one-stop solution for such services. We provide comprehensive ways for insulating according to your property crawl space.
Our service areas include - Home Croft, Southport, Greenwood, and other neighboring regions of Indiana. So, grab your phone and dial our number 463-218-6767 for booking our services. For online conversation, tap on the link here.
The Necessity of Crawl Space Insulation for Your Residence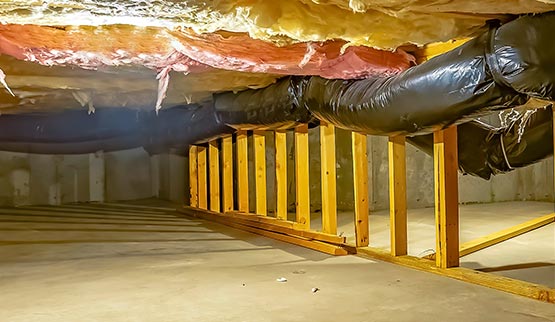 Most people don't care much about the crawl space beneath the house though it needs more attention than any other part. As the area remains pretty dark all the time, extreme condensation can create molds and mildew easily. That's why enclosing the crawl space with proper insulation is a must. The procedure brings in many other advantages as well.
Less energy consumption in your home & saves the bill
Keep your home foundation warm
Prevent any harmful gas emission
Home indoor air quality gets improved
Control the moisture around
The HVAC equipment gets a better lifespan
Increase structural integrity
Americrawl Always Gives Necessary Support for The Betterment of Your Property
We are a locally operated, licensed company, giving you the best possible solutions in order to keep your property structure healthy since 1993. All of our employees are working towards the goal of integrity, quality assurance, and absolute customer satisfaction. We serve other crawl space-related services that you might search for -ventilation, vapor barrier, encapsulation, and more.
Simply dial our hotline number 463-218-6767 or, visit the link here to know more about our services.