Basement Windows Installation in Indianapolis, IN
BriteWell™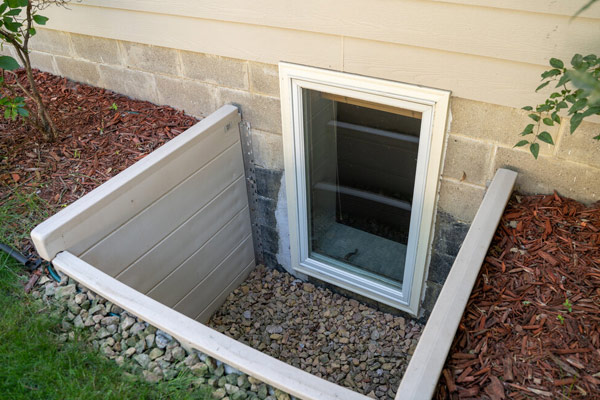 If your window wells are rusty, ugly, open at the top (or even absent), they can be dramatically improved. Window wells without covers let in leaves, debris, rodents, rain, and gutter overflow. The dirt bottom allows weeds to grow and mud to splash up onto your windows. All this makes for an unattractive view from inside the basement — the very space you want to improve.
Americrawl offers a great product called BriteWell basement window enclosures. The light-colored BriteWell window well features a sturdy, clear cover that keeps out leaves, debris, animals, and rain, as well as a bottom piece that prevents weed growth. One of BriteWell's best benefits is that its clean, light-colored floor causes sunlight to bounce back into your basement and brightens a space that almost always can use more light. Ask Americrawl about BriteWell basement window enclosures, especially before having new windows installed.
Contact Americrawl for Basement Window Installation
For new basement windows in Indianapolis and Indiana areas, you can trust Americrawl. We offer the best basement waterproofing solutions and products in the industry and we can help you too. Contact us at Americrawl today by giving us a call at 463-218-6767.