About Americrawl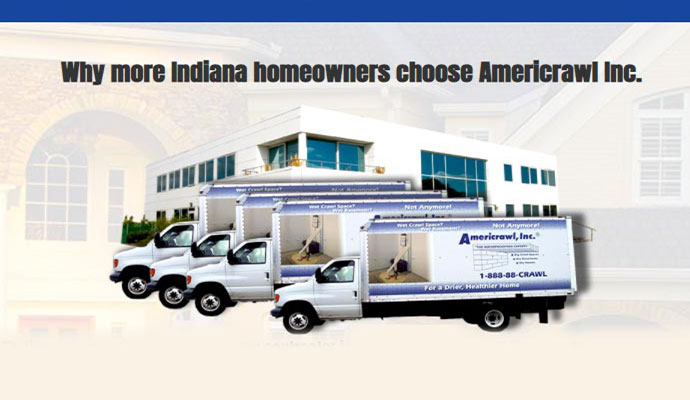 Founded in 1993 by owner Mark Ralph, Americrawl continues to uphold the Ralph family's outstanding 60-year legacy in the home improvement, building, & building products industries. Well-known and respected by thousands of satisfied customers — also considered friends — the Ralph name and Americrawl epitomizes what enduring tradition is all about: integrity, quality, and satisfaction.
The Americrawl team is unsurpassed in knowledge and experience in crawl space, basement, and foundation remediation repairs and upgrades. Our solutions include the most scientifically-based and technologically-advanced systems in moisture control, drainage routing, encapsulation, foundation underpinning, and basement wall stabilization. Because our systems are proven effective, we include a Lifetime Transferable Warranty with most installations. Decades of quality service and guaranteed results make Americrawl your only choice for foundation improvement in Indianapolis, Lafayette, Bloomington, and other cities throughout our service area in Central Indiana.
Our Specialties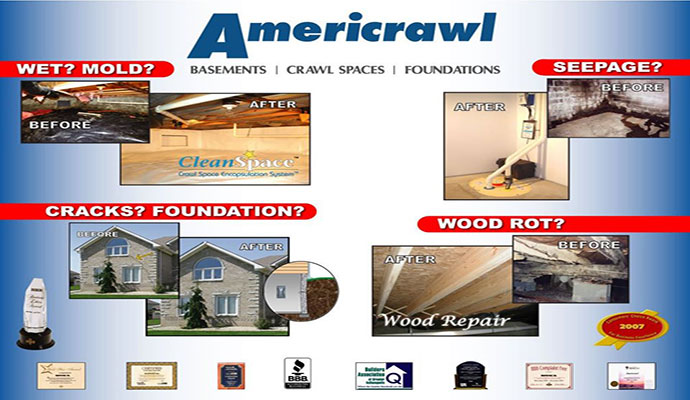 Mission Statement
Americrawl, Inc., is a family-owned and operated company based in Indiana that is dedicated to creating healthier, more energy-efficient environments for homeowners with crawl spaces and basements.
Americrawl continually strives to keep crawl spaces and basements dry, clean, and healthy by installing our unique, technologically-advanced basement/crawl space drainage systems and encapsulation systems, as well as keeping foundations stable by installing the most advanced foundation underpinning piers and wall anchor stabilizing products available.
To learn more about our extensive array of products and services, give us a call at 463-218-6767 or click here to set up an appointment ASAP!