Crawl Space Repair Service in Attica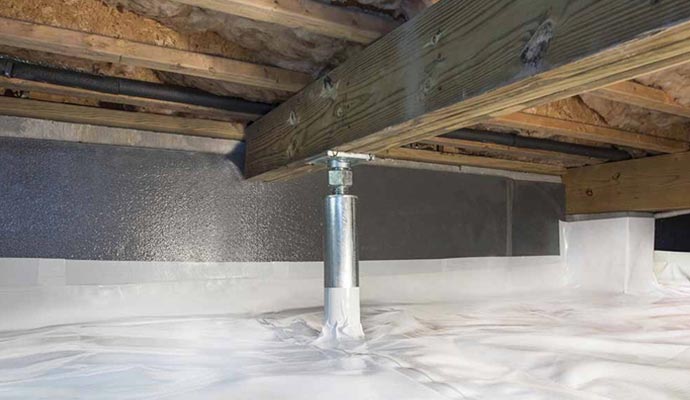 Americrawl can assist you if you have a concrete, dirt, wet, or musty crawl space and need a quick fix for your Attica home or business. We are a business that is run by a family and offers cutting-edge methods to encapsulate crawl spaces. Our firm is known for its excellent customer service.
Our licensed professionals are capable of much more than just fixing crawl spaces. Our skilled teams also offer services like basement waterproofing, foundation repair, sump pump installation, and other ways to get rid of water for both residential and business clients.
Contact us or give us a call at 463-218-6767 right now to arrange for a free crawl space repair estimate! We will put you in contact with your neighborhood dealer, who will do an on-site inspection, offer expert counseling, and offer you a free quote.
Services Offered by Americrawl in Attica
At Americrawl, our wide array of services for residential & commercial customers in Attica and its surrounding communities includes: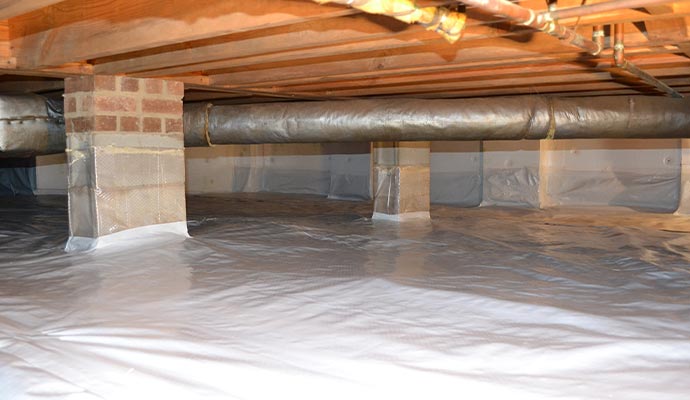 Structural Issues in Crawl Spaces
When a crawl space starts to droop and sink, it is possible for the entire home that relies on it to start experiencing problems. If the issue is allowed to continue to progress, the symptoms will become more diverse and severe as they progress. Crawl space structural issues can be identified by the following signs:
Floors that sink and sag
Jamming and stuck doors
Rats, mice, and other pests
Cracking drywall in the home
Cracks appearing in interior drywall surfaces and odors
If the damage is not repaired, it might get worse until the floor completely caves in. Don't ignore any of these indications because of this. Hire experts as soon as you notice any of these symptoms.
Allow Us to Assist You in Repairing Your Crawl Space Today!
If your crawl space needs fixing, Americrawl is the company to call. As a leader in the field, we have made a name for ourselves in the crawl space repair industry. With the help of our expert technicians, you can be certain that your crawl space will be repaired and cleaned to your satisfaction. When you need our services, call us at 463-218-6767 or click here to know more.