Penetrating Seal Coating in Central Indiana & Indianapolis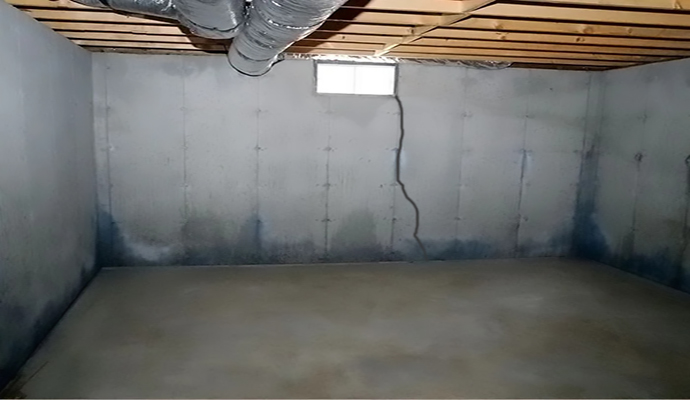 A crack in a poured wall is generally caused by concrete shrinkage. This shrinkage will continue for three years — sometimes even longer — after the walls are initially poured. Continued factors such as structural settling and soil expansion and contraction can worsen cracking and separation.
SealFlex™ Crack Repair 
A long-term, flexible solution is needed to permanently repair the crack, and the certified technicians from Americrawl provide the perfect solution: the SealFlex Crack Repair System! In this application, the crack is sealed with a special flexible sealant from top to bottom. This bead will stop the flow of water through the crack, performing a far better seal than injection sealants. 
Those who rely solely on an injection sealant will experience the crack returning, getting larger, and re-leaking. The SealFlex Crack Repair System, on the other hand, is a permanent fix engineered by Americrawl.
Open Cell Foam from Americrawl Stops Leaks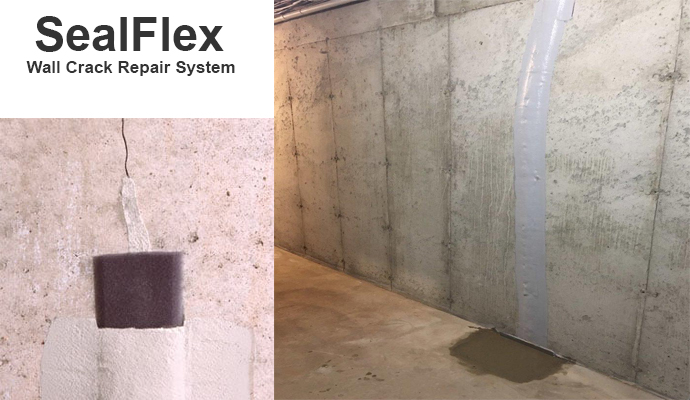 Then a strip of 3 1/2" wide, beveled SealFlex open cell foam material is affixed to the sealant, tucking it into the AkwaGard waterproofing system or drainage created at the floor. An overcoat of special sealant is applied over the SealFlex foam strip, overlapping onto the concrete wall at least 2" on each side, resulting in a penetrating seal coating.
The beveled foam strip is covered completely, creating a sealed patch from the top of the crack to the bottom. The beveled foam is a bond breaker between the topcoat of the sealant and the wall and serves to wick any water that gets past the first bead of sealant down to the drainage below. The SealFlex Wall Crack Repair System will never crack or leak and can flex as much as 3/4", making it a dry, permanent solution for wall cracks! 
Permanent Crack Repair for Your Walls
Fix the cracks in your home or business permanently. If you live in Indianapolis, Lafayette, Bloomington, and other cities throughout our service area in Central Indiana we have a great solution for you. As a family-owned and operated company, Americrawl offers more than penetrating seal coatings. We also provide superior basement waterproofing, crawl space repair, foundation repair, sump pump installation, and other moisture control services. To learn more, dial
463-218-6767 or click here 
to set up an appointment with a service technician today!