Dry Rot Damage Remediation in Indianapolis, Indiana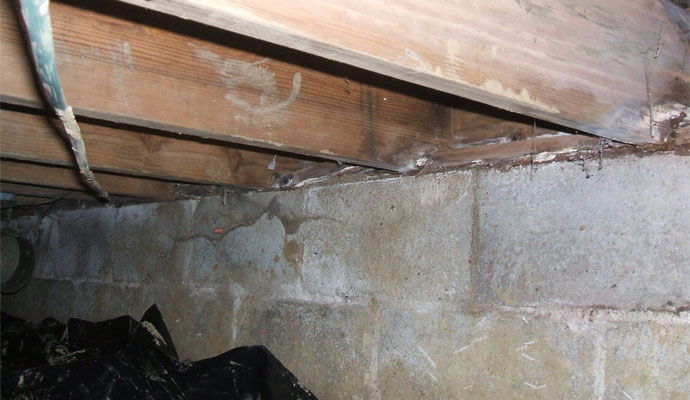 Excessive moisture can cause a lot of problems. Too much humidity when it comes in contact with wood can cause wood damage known as dry rot. The fungus slowly breaks down the wood fiber, making the wood look old and brittle, and leaving you in need of dry rot remediation services in Richmond, Anderson, Columbus, and other cities within our Central Indiana service area.
When you find your walls and wooden beams are affected with dry rot, you can count on the experts at Americrawl to remove the problem. Simply call us at 463-218-6767 to learn more about the process or click here to set up an appointment for services today!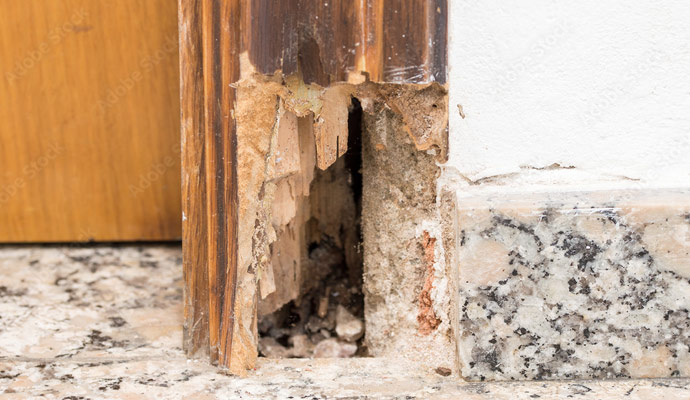 Primary Cause of Dry Rot
All types of properties can be affected by dry rot. The primary cause is excess humidity or moisture mixed with a lack of ventilation. This creates the perfect environment for fungal invasion, which escalates into dry rot. It can develop inside the gaps and voids in the walls, feeding off wood behind the plaster, or surface in other ways.
Dry rot spores may be found in practically every home to some degree, but they are mostly harmless if they do not come in contact with moisture. When they do, the spores will germinate and develop a fungus that becomes dry rot. This fungus will ultimately mature into a fruiting body, which releases additional spores & continues the dry rot lifecycle.
Dry rot may cause significant damage to the wood in any part of a house once it has begun to grow. Worse, the longer dry rot is left untreated, the more dangerous it becomes.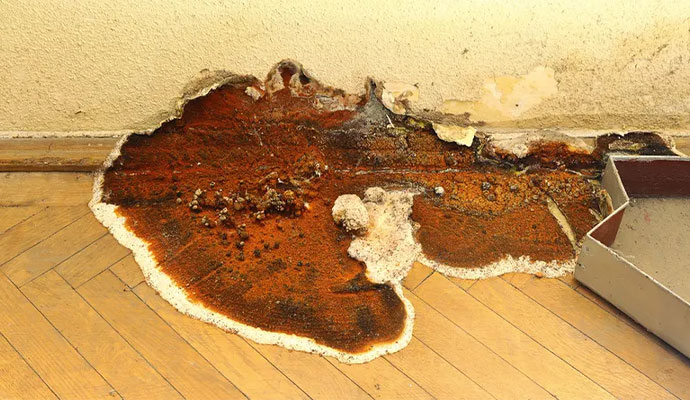 How to Prevent Dry Rot with Americrawl
Here are a few things you can do to prevent dry rot:
Crawl space encapsulation
Basement insulation
Repairing plumbing leak
Reducing moisture through dehumidifier service
Adding sump pump in the basement
Why Choose Americrawl to Remediate Dry Rot Damage in Indianapolis & Central Indiana?
Here are a few reasons to choose us:
Unsurpassed knowledge
Experience
Customer-driven
Quality conscious
Service-oriented
Meticulous work
Moral integrity
Free estimates
Warranties
Legally straight & fully insured
Flexible payments
Community-minded
Let our Americrawl experts handle your dry rot issues with their expertise. But the first thing you need to do is control the excessive moisture in your place with our dehumidification service. Trust us once, and we promise not to disappoint you ever! Contact us at 463-218-6767 for further information.