Crack Repair & Settling in Indianapolis & Central Indiana
Foundation Wall Cracks, Settling "Vertical Deflection"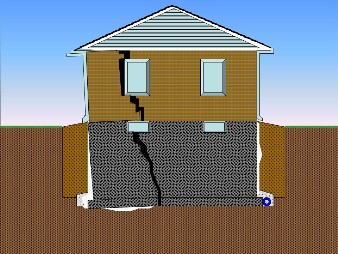 A house is only as strong as its foundation. But regardless of how well-built your house is, moisture in the soil around your house will stress your home's foundation by expansion and contraction of the soil. The same is true about poor soil conditions and changing seasons. All of this leads to the need for crack repair services caused by foundation setting at your home or office in Indianapolis, Lafayette, Bloomington, and other cities throughout our service area in Central Indiana. 
Because foundations differ from region to region, it is important to understand what happens when you mix shifting soil conditions with a cinder block foundation, a concrete foundation, and a pier & beam foundation that includes a crawl space. At Americrawl, we understand the differences and can correct issues that may surface in regard to crack repairs, creaking floors, sticking windows & doors, or other signs of foundation damage.
Americrawl is a family-owned and operated company that offers more than our stellar crack repair & foundation settling services. We also provide the best available basement waterproofing, crawl space repair, foundation repair, sump pump installation, and other moisture control services. To learn more, dial 463-218-6767 or contact us to set up an appointment with a service technician today!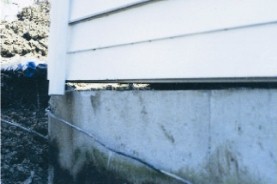 We Handle Hydrostatic Pressure at Your Property
When water seeps into the ground around the foundation and builds up, it's called hydrostatic pressure. The higher the water column up against the foundation, the more weight and pressure it causes. This water expands and contracts the soil drastically, which continually adds and takes away pressure on your walls. As hydrostatic pressure increases, water will enter your basement by seeping through porous concrete and block wall foundations. The swelling of the soil under your foundation will actually lift up your house!
When water dries out around your foundation, the house will settle down again, sometimes further than its original position, causing serious foundation damage. In some cases, the soil is both wet in some areas around the foundation and dry in others. When this happens, pressure on your basement walls will cause cracks.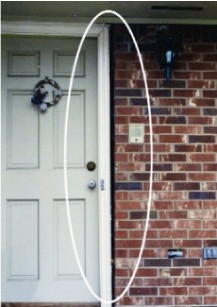 Americrawl Repairs Your Foundation Cracks in Indianapolis
Many homeowners find cracks in their foundation walls long after they've formed. These homeowners can become very distressed, thinking that the crack has suddenly appeared. While that may not be the case, it is important to treat wall cracks as serious problems that must be assessed by a professional.
Cracks tend to form at weak points and openings in your foundation walls. These include corners, edges of basement window frames, pour lines, holes for service, pipe penetrations, and tie rods in your foundation. If you find a crack, check on it regularly to make sure it is not growing. Monitor the crack's length by marking off the ends of the crack on the plaster, tile, or brick with a pencil. When it begins shifting unevenly, it is time to contact Americrawl for crack repair services.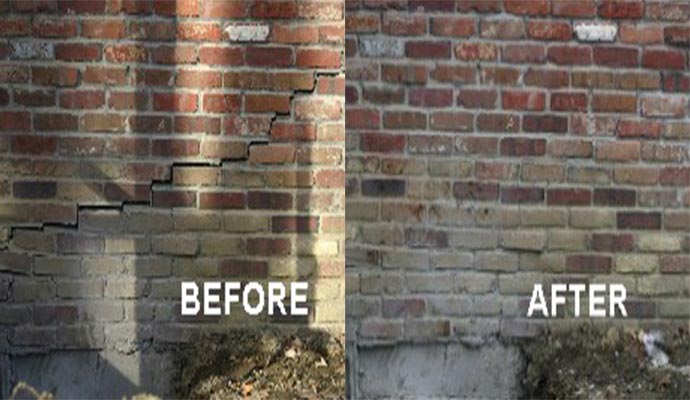 Let Us Fix Foundation Cracks in Indiana
The installation of Ideal® Helical Piers under a damaged home, commercial building, or concrete slab transfers the load of the structure to the engineered helical piers and prevents the foundation from sinking. IDEAL®Helical Piers have been tested and refined in the toughest conditions.
Relied upon by architects, construction companies, and builders around the United States, the IDEAL® range of foundation repair solutions is a complete answer to a complex problem. When you need our help anywhere within our service area, call us at 463-218-6767 or click here to make an appointment today!