Clogged Drain Tile in Indianapolis & Bloomington, IN
Drain tile drainage systems, also known as perimeter drains or weeping tiles, can be used to assist in preventing water from gathering against your house and redirecting that water away from your basement. Dirt, sand, leaves, and other small particles can frequently clog and fully block corrugated drain tile. Repairs over time can be costly, and an effective, quality drain tile system can save costs later.
Americrawl, Inc. is your go-to solution in Indianapolis, Beech Grove, Clermont, Avon, and other service regions for clogged drain tile systems. The professionals at Americrawl uses the AkwaGard®, the most effective drain tile system available. It is designed to lay beside the basement footing, keeping clear of mud and wetter soil (the mud zone) and preventing clogging. Call us immediately at 463-218-6767 to take advantage of drain tile expertise and clogged system solutions.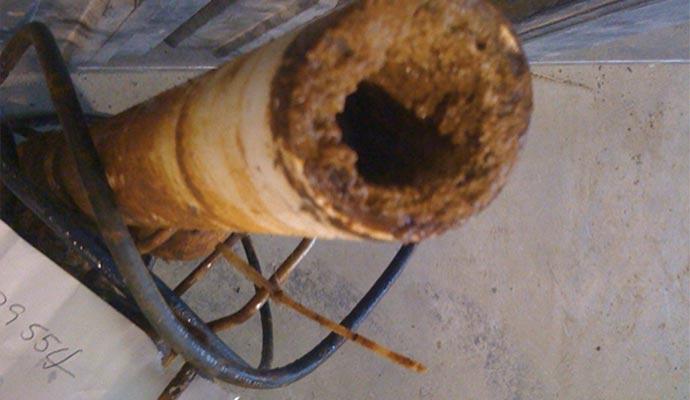 What Causes Drain Tiles to Clog?
A clogged drain tile can be caused by a number of factors. Tree roots are a common cause because they can infiltrate drain pipes and form a solid barrier. Debris can also get stuck in the pipes, blocking them over time. Older pipes that are damaged or misaligned are a possibility.
Water does not flow smoothly down the pipe in either case, which might result in water gathering around your home or in your basement. When drain tiles clog, Americrawl is always ready to help!