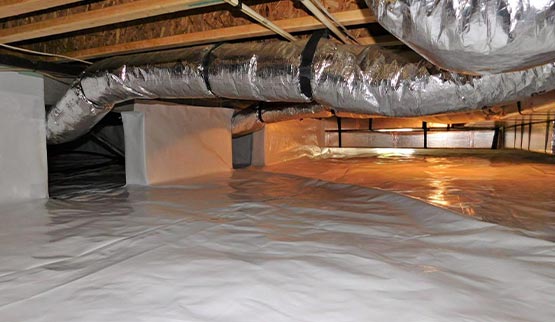 Waterproof Your Crawl Space in Central Indiana
The crawl space in your basement may get damaged easily. The most common causes are leakage, sloppy floors, cracks on the foundation, excess water in the basement, and many others. To get rid of such incidents, waterproofing your crawl space is necessary for all aspects. Americrawl is here to back you up with all the necessary solutions to make your crawl space waterproof.
If you are living in the following counties - Carmel, Westfield, Noblesville, and any other neighborhoods across Indiana, our services are available throughout the state. Just pick up the phone and call us at 463-218-6767. Or, you can simply click on the link here for online communication.
Crawl Space Waterproofing Vs. Encapsulation: Which is Better?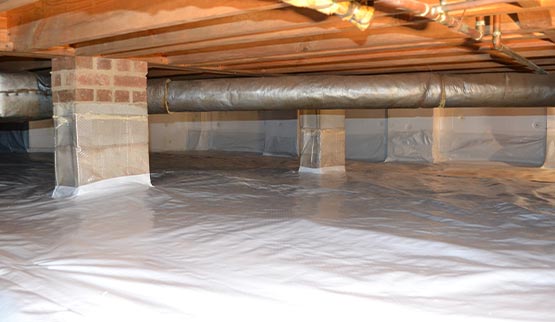 Dark and soggy crawl spaces have a higher chance to get fungus or molds easily. It can outspread to the whole house and devastate your property. To clear out the mess, waterproofing or encapsulating the crawl space is needed. But the question arises - which one is a better solution?
A compressed surrounding like crawl space creates extreme moisture, pests may start to grow as well. The damage that starts in your crawlspace may spread from one place to another. Lastly, it may affect the structural foundation. So, waterproofing the crawl space can be the best-offered solution to keep the space free from this massacre. After waterproofing, water cannot enter the crawlspace which results in the reduction of damage.
Then again, the main purpose of encapsulation is to keep moisture away from your crawl space. Sealing prevents your wooden floors from rotting. It also keeps the atmosphere humid.
Thus, no choice can be made between these two. The solution actually lies in the signs of damage. So, mark the signs first before taking any decision.
Americrawl Offers The Best Waterproofing Solutions for Crawl Spaces
Our company has been working locally since 1993 throughout Indiana. We have all the best services offered for you such as Leaky Crawl Space, Crawl Space Sump Pump, Dehumidifiers, and more. We are:
Licensed and insured
Hands-on experience
Trained technician
Quality solutions
Free estimations
Lifetime warranty
Flexible payment method
To get our services, you can call at 463-218-6767. Or, just click on the link here for more detailed information.