Helical Piers Installation in Indianapolis
Ideal® Helical Piers/Piles "Underpinning"
When the foundation of your home is compromised with serious cracks and settlement problems, look to Americrawl and IDEAL Foundation Systems to put you back on solid footing. With engineered products and methods, and hundreds of relieved customers, we install top-quality helical piers that are your wise, responsible, and cost-effective option when you need foundation repairs.
Americrawl is a family-owned and operated company that does more than commercial property maintenance & repairs for our customers in Indianapolis, Lafayette, Bloomington, and other cities throughout our service area in Central Indiana. We also provide the best available basement waterproofing, crawl space repair, foundation repair, sump pump installation, and other moisture control services. To learn more, dial 463-218-6767 or contact us to set up an appointment with a service technician today!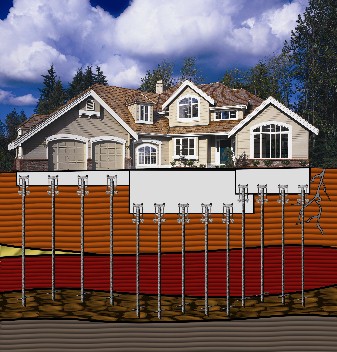 The Americrawl IDEAL® SOLUTION
An Americrawl Foundation Service certified installer will analyze the foundation and gather necessary data for foundation remediation design.
Soil information will need to be obtained to determine the pier depth necessary to achieve desired capacity for each pile.
A final design is presented indicating pile locations, helix size, central shaft requirements, and bracket specifications.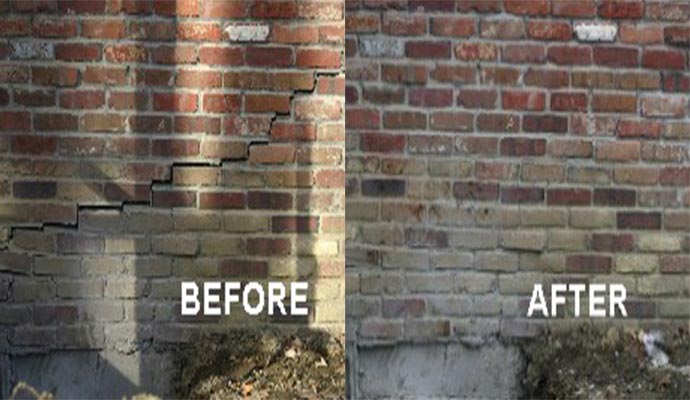 Americrawl Fixes Broken Foundations with IDEAL® Helical Piers in Central Indiana
The installation of IDEAL® Helical Piers under a damaged home, commercial building, or concrete slab, transfers the load of the structure to the engineered helical piers. Proper installation of helical piers prevents the foundation from sinking.
Making your property safe and secure, IDEAL®Helical Piers have been tested and refined in commercial construction. Relied upon by architects, construction companies, and builders throughout the United States, the IDEAL® range of foundation repair solutions provides a complete answer to a complex problem. To learn more about our certified installers, call 463-218-6767 or click here to make an appointment ASAP!