Sanidry Dehumidifier Installation in Indianapolis & Central Indiana
Facing moisture problems in your basement? Then you need SaniDry dehumidifiers installed ASAP. This system helps to dry and filter the air in your basement, reducing moisture and eliminating mold and musty odors. Get in touch with Americrawl, a family-run business, for assistance in creating a more pleasant, healthy home with a SaniDry dehumidifier and other humidity management options.
With various services like basement waterproofing, sump pump installation, crawl space repair, foundation repair, and more for clients in Bloomington, Indianapolis, Lafayette, and other communities throughout our service region, you can be confident that you're getting a realistic solution for your house. Our products are installed by qualified experts. To avail of our services, call us at 463-218-6767 or click here and make an appointment today.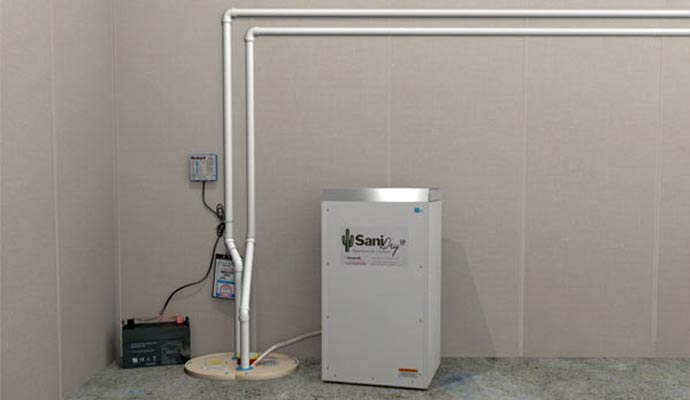 The Necessity of a SaniDry Dehumidifier at Your Home
In your basement, the SaniDry dehumidifier gets rid of dust, moisture, and musty smells by regulating the humidity and purifying the air. The effective dehumidifier system circulates more than 300 cubic feet of dry air per minute around your basement while removing approximately 100 pints of water from the air each day. This dries wet materials for construction and furniture, ending the damp feeling in your house.
The SaniDry dehumidifier removes 2.9 liters of water per kilowatt hour (L/kWh), making it the most effective dehumidifier in the world. This implies that you can maintain a warm and healthy house while saving money on your electricity bill.
Trust Us for Sanidry Dehumidifier Installation
Are you ready to say goodbye to mildew, dust mites, moldy odors, and stale air? Contact Americrawl or give us a call at 463-218-6767 if you're interested in improving your home with the SaniDry dehumidifier or any of our other indoor air quality products. We provide free service price estimates.